As Australia continues to count the cost of our recent devastating bushfires, one of Hollywood's most decorated actors and producers has put his money where his mouth is.
Seth Macfarlane is the creator of Family Guy and many other Fox/Disney properties. He is now among the growing number of celebrities donating to the cause.
"A huge thanks to Seth MacFarlane for donating a million dollars to the Australia Zoo Wildlife Hospital to help with the influx of patients affected by drought and bushfire," read the a tweet from the Irwins' official Wildlife Warriors account.
"We're so pleased to announce that we will be naming our new Koala Intensive Care Ward in recognition of Seth's generosity."
Wildlife Warriors✔@wildwarriors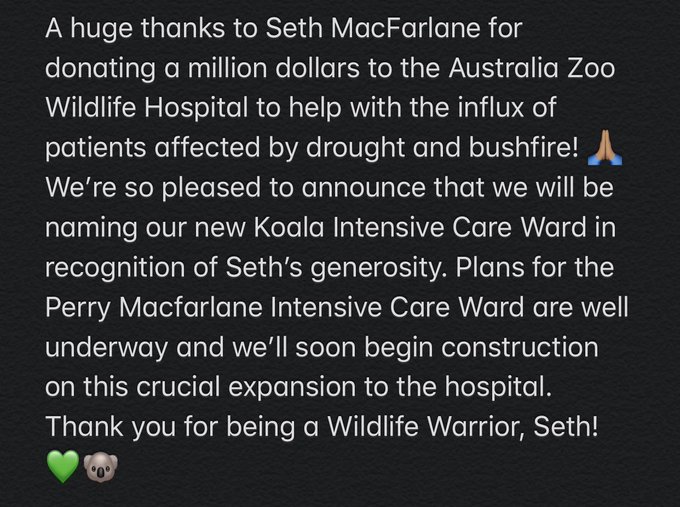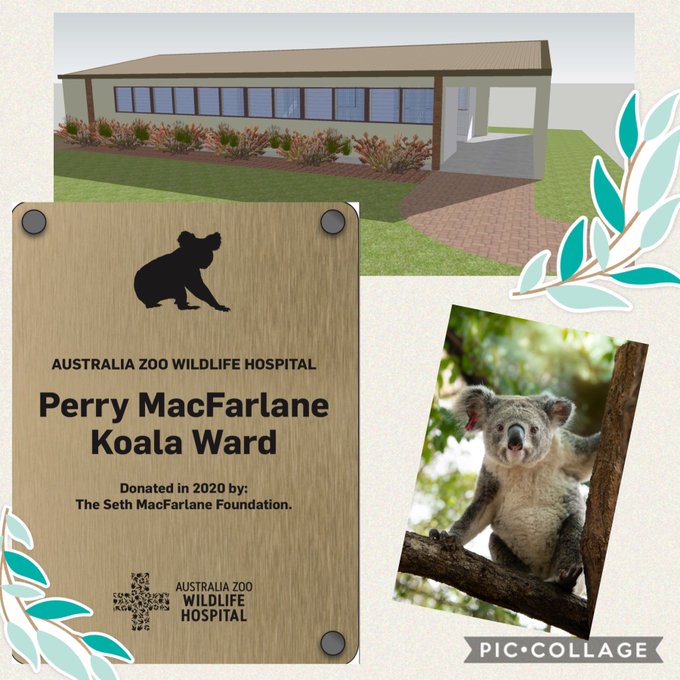 Earlier this month, Bindi Irwin said "our Wildlife Hospital is busier than ever … having officially treated over 90,000 patients".
"With so many devastating fires within Australia, my heart breaks for the people and wildlife who have lost so much," she posted on Instagram.
The Australia Zoo Wildlife Warriors, which was founded by Steve and Terri Irwin in 2002, weren't the only ones to tweet their thanks. Terri Irwin also shared her thoughts via her personal account.
"Seth's generosity gives me hope for the future of koalas," she said,.
Tell Us
What You Think
0
Like
0
Love
0
Haha
0
Wow
0
Sad
0
Angry